The FOOT2000 and BabyFoot programs are designed to assist Engineers, Architects, Building Designers and Contractors with the design and analysis of reinforced concrete foundations.

FOOT2000 allows the user to design, save, edit and print reports for reinforced concrete foundations. These reports provide concise, simple design information needed to develop design drawings and communicate design concepts to plan review.
---
FOOT2000 contains two different design tools;
a conventional square and rectangular "PAD Footing" design program and
a finite element based "Continuous Footing" or "beam on an elastic foundation" program,
(Finite Element Beam on a Non-Linear Elastic Foundation).
BabyFoot contains a single design tool;
---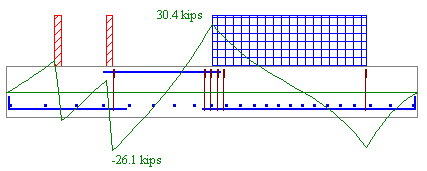 [Model Walls with Columns and determine shear forces and stirrup design requirements...]
---


[Model Multiple-Column Continuous Footings to determine the reinforcing requirements...]
---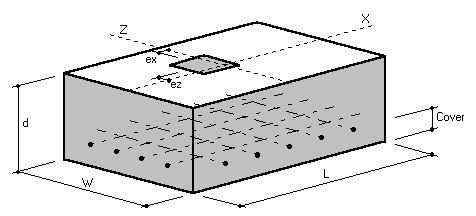 [Design Single-Column square and rectangular Spread Footings with eccentricities in any direction...]
---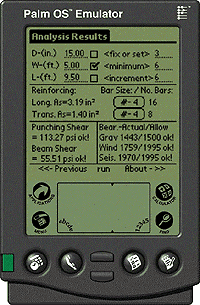 [Single-Column square and rectangular Spread Footings directly from the Palm...]